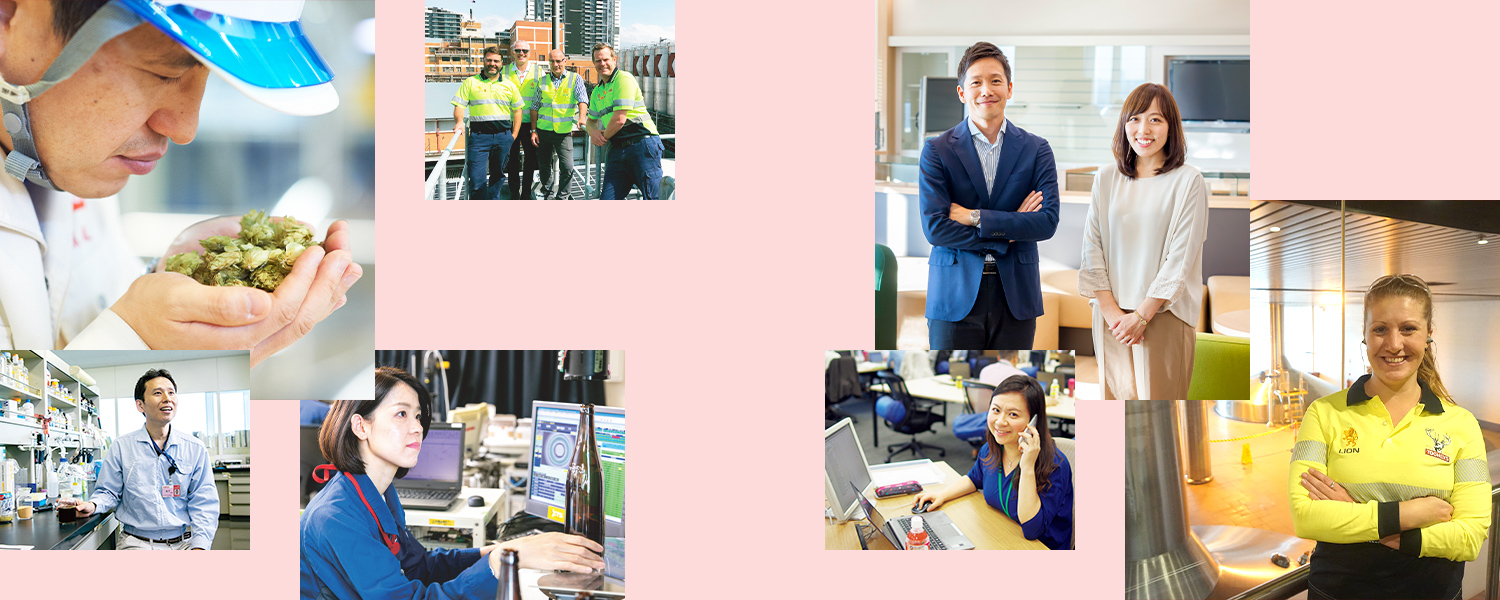 Diversity and Inclusion Job opportunity for you at Kirin Group
"Diversity and inclusion, culture for innovation" is the one of the key drivers for innovation for Kirin Group and we are working to further strengthen it.
The relationship between the company and employees has been defined as "equal partnership through the work", and we aim to hire and foster diverse personnel and create a corporate culture in which that diversity is utilized as an asset.
We are looking for human resources who can work together to realize CSV by creating innovations that lead to solving social issues.
Job Opportunity at Kirin Holdings Company
Recruitment website (in Japanese only) of Head Office of the Group.
Job Opportunity at Group companies
Kirin Group is aiming to be a global leader in CSV, creating value across our world of Food & Beverages to Pharmaceuticals.
Related Information