Ensuring Product Safety and Reliability in the Food & Beverages Domain
Approaches in Our Food & Beverages Business
Our Quality Assurance Practices in the Value Chain in Japan
Based on the Kirin Group's Quality Policy and Action Principles, we have implemented an end-to-end quality assurance system that applies to every step of the value chain—from product development through to the delivery of products to consumers.
Group Companies and Plants Certified with Food Safety Management Standards
Many of the plants operated by Kirin Group companies are certified with the food safety management system recognized by the Global Food Safety Initiative (GFSI), ISO 22000, or other food safety management standards. To ensure the safety of all food and beverage products we manufacture and market, all Kirin Group plants will be certified by 2024.
As of January 1, 2021
Certification
Company
Plant
FSSC22000
Kirin Brewery Co., Ltd.

Hokkaido Chitose Plant

Sendai Plant

Toride Plant

Yokohama Plant

Nagoya Plant

Shiga Plant

Kobe Plant

Okayama Plant

Fukuoka Plant

Fuji Gotemba Distillery operated by Kirin Distillery Co., Ltd.

Kirin Beverage Co., Ltd.

Shonan Plant
Shiga Plant
Shinshu Beverage Co., Ltd.

Mercian Corporation
Lion Pty Ltd.

Tooheys
James Boag's
XXXX
The Pride
West End

JFS-C
Koiwai Dairy Products Co., Ltd.
ISO22000
Lion Pty Ltd.
Myanmar Brewery Ltd.
Interfood Shareholding Company
Food Safety and Quality Assurance Center
The Food Safety and Quality Assurance Center conducts tests and analyses for Kirin Group companies to ensure quality and safety across the value chain.
The Center consolidates groupwide knowledge and resources related to quality assurance and works with Group companies to conduct sophisticated and comprehensive quality assurance.
Its responsibilities include analyzing for safety not only raw materials and finished products sourced and manufactured by Group companies but also products under development, products returned by consumers for quality reasons, and manufacturing processes. It also develops and upgrades analysis and evaluation methods, and checks and improves the level of accuracy of testing procedures followed by value-chain actors and suppliers.
The Center analyzes and evaluates the quality and safety of malt, fruit juice, and other raw materials to be used to manufacture beverage products as well as those of water and steam. More specifically, the Center tests the quality of farm produce, which is prone to be affected by weather and other external factors, to ensure that Kirin plants use quality-approved materials. It also checks the level of residual agricultural chemicals and heavy metal that might be present in raw materials to ensure it is safe to use them.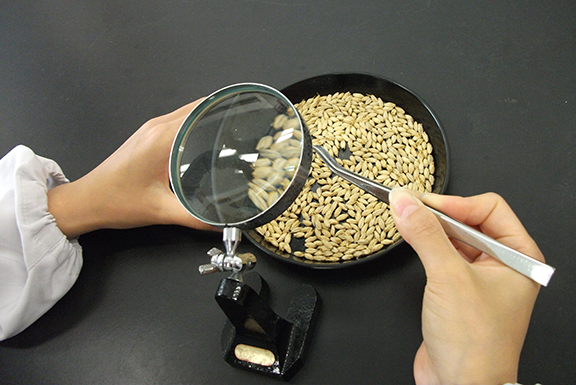 The Center develops and upgrades technologies necessary to conduct wide-ranging physical and chemical tests and analyses, the results of which are used to develop new technologies and products as well as improve manufacturing processes in Kirin Group plants.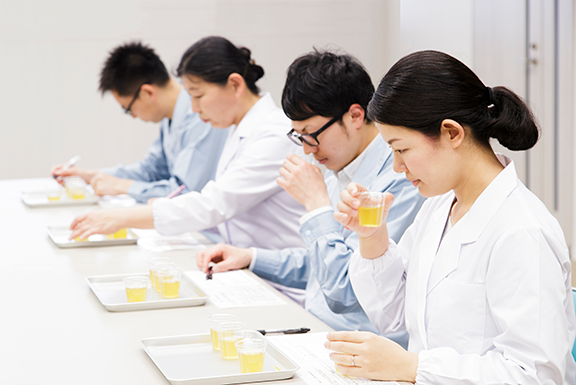 The Center uses sophisticated equipment and technologies to analyze products returned by consumers for quality reasons to identify causes of problems and share the results with plants so that they can continually improve the manufacturing processes and product quality.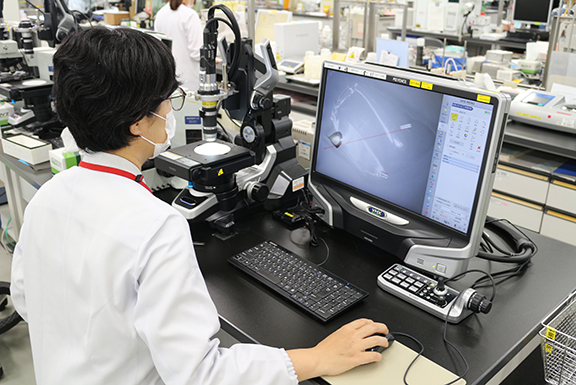 The Center evaluates the risks of microbial contamination that might affect raw materials, products, and manufacturing processes across the value chain. It also comes up with new methods of microbial control and tests as part of its efforts to assist Group companies in exercising more effective microbial control. In addition, the Center helps Kirin Group plants and suppliers maintain or improve the accuracy of their microbial tests, and develops and upgrades technologies to test for, identify, and control microbes.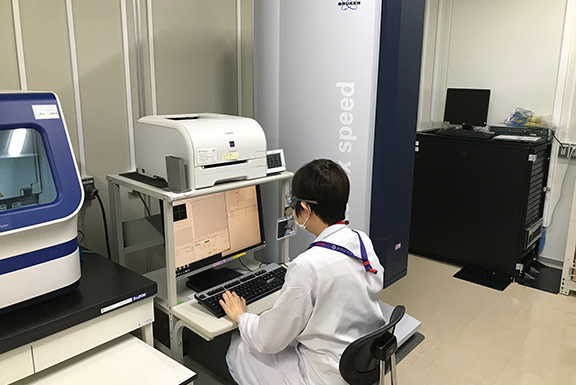 Approaches in Our Restaurant Business
Kirin City Restaurants
Kirin City restaurants conduct stringent hygiene control over every process—from selecting and storing food materials through cooking and serving them—based on the HACCP (Hazard Analysis and Critical Control Point) principles.
In the restaurants, only qualified employees who have passed internal screening are allowed to wash beer glasses and jugs, clean keg beer coolers and dispensers, and pour draft beer from the tap so that consumers can enjoy beer with confidence.