Kirin's Business Domains
Expanding the Business Domains Based on Fermentation and Biotechnology
The Kirin Group has a unique global business portfolio that spans across three domains: Food & Beverages, Pharmaceuticals, and Health Science.
Since its founding in 1907, the Kirin Group has continued to grow for over 100 years. Starting from the beer business, the company expanded into the Food & Beverages domain, and from the 1980s, fermentation and biotechnology have been used to expand into the Pharmaceuticals and Health Science domains. The Kirin Group is working to provide products and services that increase the quality of life for consumers in all of their life stages and at the same time solve the social issues.
Reference
2027 Vision
A global leader in CSV, creating value across our world of Food & Beverages to Pharmaceuticals
To achieve sustainable growth in these unpredictable times, it is essential to deepen CSV Management*, which creates economic value by addressing social issues. In 2019, we formulated our new Long-Term Management Vision, Kirin Group Vision 2027 (KV2027). Under our growth scenarios of "Strengthening the earnings capability of Food & Beverages businesses," "Leaping of Pharmaceuticals business," and "Establishing and fostering the Health Science business," we will strive to expand our business by solving social issues and become a global leader in CSV by 2027. In the upcoming three-year plan, we will continue to prioritize CSV as the foundation of our management and aim for growth in the areas of Food & Beverages, Pharmaceuticals, and Health Science.
CSV Management: A management strategy unique to the Kirin Group in which we aim to create economic value through the resolution of social issues and continue sustainably growing, together with society. It is an initiative to meet social needs and solve social issues to create economic value and make that value our driver for further growth.
Financial indicators are evaluated by excluding the impact of exchange rate fluctuations when overseas subsidiaries are consolidated, etc.
By removing other operating income or expenses, etc and other non-recurring items, it is adjusted to reflect actual earnings more accurately
ROIC=Eamings before interest and after tax /(Average interest bearing debt between the beginning and the end of the FY+ average total equity between the beginning and the end of the FY)
Reference
Corporate Policy
To ensure sustainable growth for the Kirin Group, it is crucial that all employees work together. Here, we introduce our corporate policy, which serves as the foundation for our efforts.
Corporate Philosophy
KIRIN brings joy to society by crafting food and healthcare products inspired by the blessings of nature and the insights of our customers.
We pride ourselves on offering products based on what people want.
We pride ourselves on our ability to harness the blessings of nature through innovative technology.
We pride ourselves on delivering tangible satisfaction and quality in everything we make.
All of which ensures that we exceed customers' expectations.
And naturally, we do not stop there.
As we look forward with vision and dreams, we aim to continue offering food and healthcare products that bring new joy to people's lives everywhere.
Always a step ahead, the Kirin Group supports health, pleasure and comfort in your life.
"One KIRIN" Values
Passion. Integrity. Diversity.
As members of the Kirin Group, our three values are Passion, Diversity, and Integrity.
Passion
Our determination to continuously provide our customers and society with new value propositions based on innovative ideas, and our enthusiasm to meet goals with pride in the companies we work for and the brands we offer.
Integrity
Our gratitude to our stakeholders for always helping us move forward, and our promise to remain honest and humble in every business activity to serve them better.
Diversity
Our respect for different perspectives and values that enable constructive discussions, and our belief that the "differences" have the power to change the world and create better solutions.
Reference
Corporate Data
(FY2022 Results)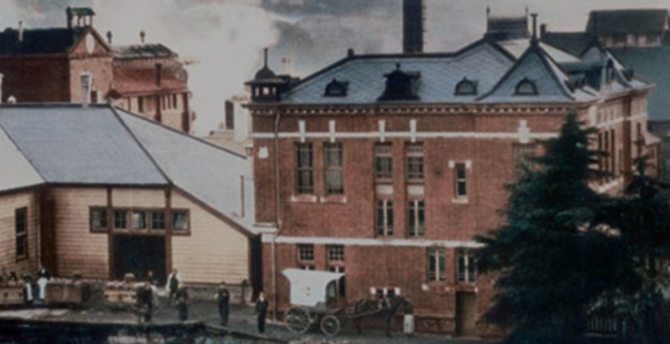 An introduction of Kirin Group's history of business expansion into the domains of Food & Beverages, Pharmaceuticals, and Health Science.
Related Information