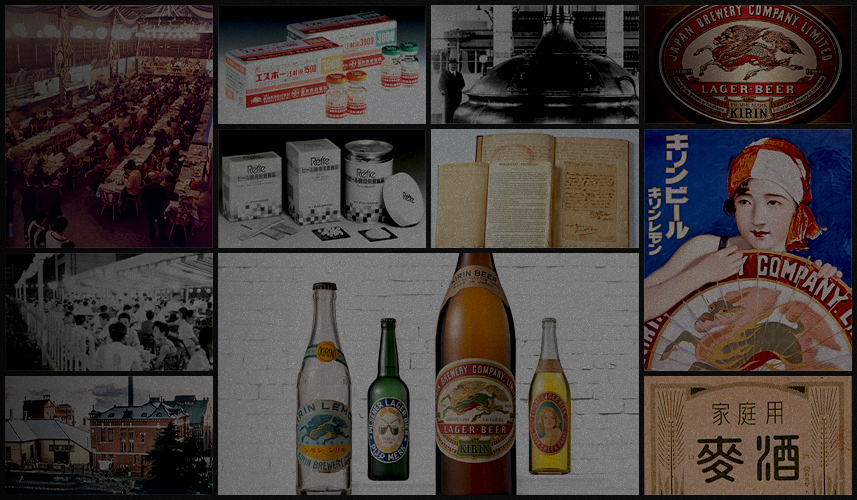 This section chronicles the Kirin Group's history of challenges and achievements spanning more than a century.
Over its history of more than a century, Kirin Group has grown from a Japan-based brewer to a global enterprise with a diverse range of businesses. Kirin has established itself as one of the prominent beer brands in Japan and overseas, and is continuing to expand its brewing business globally by acquiring leading beer brands in Asia and Oceania. The Group has leveraged its wealth of experience and expertise gained from the brewing business to diversify into the soft drink business and other areas of the Food & Beverages Business. Furthermore, since the 1980s onward, we have made inroads into the Pharmaceuticals and Health Science Businesses.
Kirin Group's Three Business Domains
This business domain, which includes our founding brewing business, constitutes the backbone of the Group. Since the 1990s onward, we have expanded our Food & Beverages Business into Asia, Oceania, and other parts of the world, manufacturing and marketing products under a broad range of value-added brands.

Our years of research in the Food & Beverages domain into naturally derived materials as well as into fermentation and cultivation has led to discoveries of Lactococcus lactis strain Plasma (Lc-PLASMA) and other substances proven to be beneficial to human bodies. We intend to continue to make the best use of these assets to evolve the Health Science Business into a growth driver for the Group.

We combined our proprietary fermentation and cultivation technologies acquired from the brewing business with biotechnologies to launch research and development of pharmaceutical products in the 1980s. The Pharmaceuticals Business has since grown to one of the Group's core businesses, marketing biomedicines and other products in the global arena.
1907 - 1980
Spanning the years from the foundation of Kirin Brewery
to the expansion of the Food & Beverages Business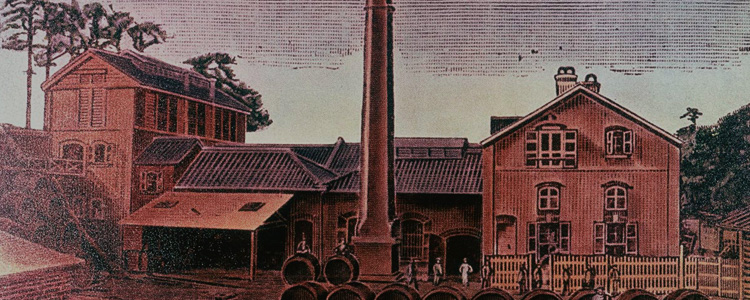 Kirin Brewery was established in 1907, taking over the business of Japan Brewery Company, which had been founded in 1885. When Japan began to enjoy soaring economic growth in the mid-1950s, consumer demand for beer skyrocketed at an average annual rate of 20.6% from 1956 to 1964. Riding on the success of the brewing business, the company began to diversity its business in the Food & Beverages domain, under its long-term management plan "A Transformation Initiative: Laying the Groundwork for Achieving Consistent Growth" announced in 1975.
1907 Food

Kirin Brewery Co., Ltd. established.

Kirin Beer was well received by Japanese consumers for its authentic German beer taste, which had been made possible by a brewing process operated by German engineers using raw materials imported from Germany. (Kirin Brewery Yokohama Yamate Plant in its earliest days)

1928 Food

Kirin Lemon introduced.

Kirin Lemon, a lemon-flavored carbonated drink, marked our foray into the soft drink business. It was sold in a translucent glass bottle, which was unheard of in the beverage industry those days, to visually demonstrate our commitment to never using artificial coloring for beverages. Every bottle of Kirin Lemon was wrapped in paper when shipped from the factory to preserve the quality of the contents.

1963 Food

Vending Machine Services Co., Ltd. (the forerunner of Kirin Beverage Co., Ltd.) established.

A subsidiary (currently known as Kirin Beverage) was established, responsible for selling soft drinks through vending machines. (Kirin Lemon vending machine)

1972 Food

Kirin-Seagram Co., Ltd. (the forerunner of Kirin Distillery Co., Ltd.) established.

We launch a whisky business. Kirin-Seagram (currently known as Kirin Distillery) introduces Robert Brown, the first whisky made in Japan.

1976 Food

Koiwai Dairy Products Co., Ltd. established.

We make a foray into the food business. Koiwai Dairy Products starts marketing cheese, butter, and other dairy products nationally.

1977 Food

KW Inc. (the forerunner of Coca-Cola Bottling Company of Northern New England,Inc.) established.

KW Inc. (currently known as Coca-Cola Beverages Northeast) starts the Coca-Cola bottling business in New England, the United States.
1981 - 2005
Diversifying into the
Pharmaceuticals and Health Science Businesses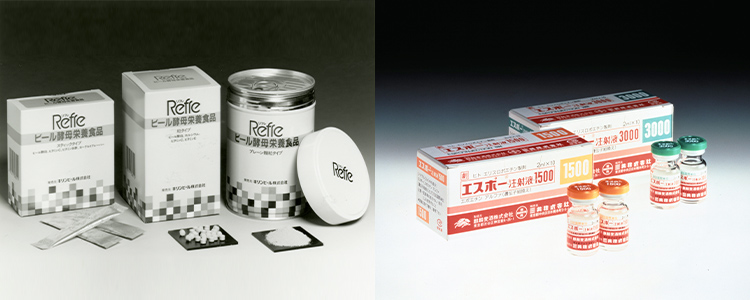 Following two oil crises in the 1970s, it became obvious that the Japanese beer market had reached maturity. Faced with this reality, we formulated the Long-Term Management Vision in 1981. In this go-forward plan, we established the goal of expanding our businesses into areas related to food & beverages, health, and culture to become a company that offered customers beer and other comforts of life that made their lives more fulfilling and enjoyable. To achieve this goal, we chose to diversify our business lines—reducing an overdependence on the brewing business so as to build and maintain a well-balanced portfolio expected of a financially sound enterprise. Under this vision, we diversified into the Pharmaceuticals and Health Science Businesses.
1982 Pharma

Research and Development Division established.

An idea proposed by Kirin Brewery employees materializes into a pharmaceutical research and development project focused on biotechnologies.

1983 Health Science

A health food project team is formed under Kirin Brewery's Business Development Division.

We leverage our wealth of technologies and expertise accumulated from years of experience in the brewing and soft drink businesses to make a foray into the Health Science Business with the launch of a project team tasked with using yeast to develop health food.

1983 Food

Kirin City Co., Ltd. established.

We start a restaurant business with the opening of Kirin City restaurants that serve draft beer from barrels using a triple-pouring process, which is a traditional way of pouring German pilsner beer from the tap into a glass.

1984 Pharma

Kirin-Amgen, Inc. established

Kirin-Amgen, a joint venture company established by Kirin and Amgen, Inc., a U.S. biotech company, starts mass-production of erythropoietin (EPO), following research conducted by our R&D Division.
*The joint venture was dissolved in 2017.

1988

Kirin Engineering Co., Ltd. established.

Kirin Engineering is spun off from the Engineering Business Division of Kirin Brewery.

1990 Pharma

Kirin Brewery introduces ESPO®, an erythropoietin (EPO) medicine effective on nephrogenic anemia.

The first medicine we introduced—just eight years after starting pharmaceutical research in 1982.

1998 Food

Acquires a stake in Lion Nathan Limited(the forerunner of Lion Pty Limited) in New Zealand.

We acquire a stake in Lion Nathan (current Lion) to gain a foothold in Oceania.

2002 Food

Acquired the business rights of Four Roses.

We acquire the business rights to Four Roses bourbon, born in Kentucky, the United States, in 1888.

2002 Food

Acquires a stake in San Miguel Corp. in the Philippines.

We establish a foothold in the Philippines in the middle of surging economic and population growth.
2006 - 2015
Aggressively pursuing M&A opportunities to
become a major player in the global arena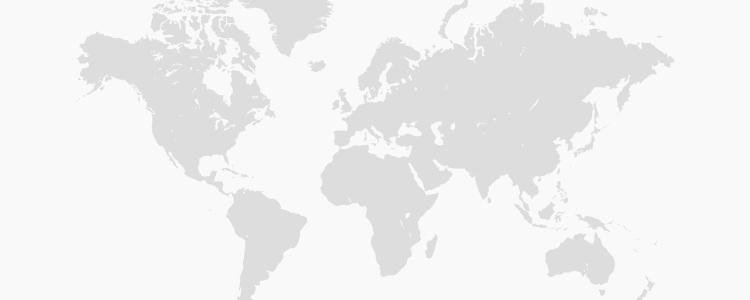 We unveil the Kirin Group Vision 2015 (KV2015) long-term management plan in 2006, which outlines initiatives to achieve quantum-leap growth by broadening and strengthening our business foundation. In the Pharmaceuticals Business, Kirin Pharma merges with Kyowa Hakko Kogyo, a Japanese biotechnology company, to become Kyowa Hakko Kirin (current Kyowa Kirin). We also expand our Food & Beverages Business through mergers and acquisitions—making the Japanese wine maker Mercian Corporation one of our consolidated subsidiaries, bolstering our Australian business, and gaining a foothold in Brazil.
2006 Food

Makes Mercian Corporation a consolidated subsidiary.

We add a wine business to our alcoholic beverage business portfolio as part of our efforts to become an integrated beverage group which covers both the alcoholic beverage and the soft drink businesses.

2007

Kirin Brewery Co., Ltd. changes its name to Kirin Holdings Co., Ltd. and becomes a holding company of the Kirin Group.

We establish a new group management structure that clearly defines and separates the roles and responsibilities undertaken by the group headquarters and business units.

2008 Health Science

Kyowa Hakko Bio Co., Ltd. established.

The biochemical business of Kyowa Hakko Kogyo is spun off to pursue greater result by working with Kirin Group.

2008 Pharma

Kyowa Hakko Kirin Co., Ltd.(the forerunner of Kyowa Kirin Co., Ltd.) established.

Kyowa Hakko Kogyo and Kirin Pharma merge to pursue a pharmaceuticals business based on antibody and other leading-edge biotechnologies.

2011 Food

Makes Schincariol Participações e Representações S.A.( later changed to Brasil Kirin) a wholly owned subsidiary.

We establish a foothold in the fast-growing Brazilian market.

2013

CSV Division established.

The Kirin Group Vision 2021 (KV2021), announced in 2012, outlines our strategy for creating shared value (CSV) with stakeholders.
2016 - 2018
Restructuring and revitalizing Kirin Group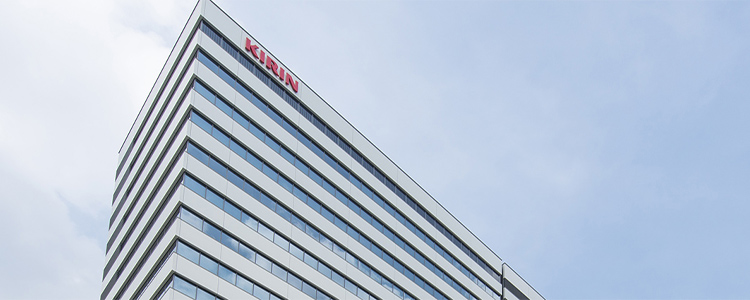 The fast growth of groupwide net sales comes with profitability of widely varying degrees among business units. In addition, Kirin Brewery, one of the core companies in the Group, struggles as its sales of beer slows. To overcome these challenges, we update KV2021, originally announced in 2012, to a new KV2021 in 2016 and set out to restructure and revitalize Kirin Group.
2016

Formulates corporate governance policy.

We have since been stepping up our efforts to enforce robust corporate governance practices as a basis of sound corporate management.

2017 Food

Transfer of Brasil Kirin's Shares

As part of implementing strategic initiatives outlined in KV2021, we sell the struggling Brasil Kirin.

2017 Health Science

Launches a new brand iMUSE.

We launch a new brand, iMUSE, for products that contain our proprietary Lc-PLASMA. In 2020 iMUSE-branded products are authorized, for the first time in the Japanese food industry, to state that they provide benefits to the human immune systems, which helps bolster their sales substantially.
2019 -
 Evolving to become a global leader in CSV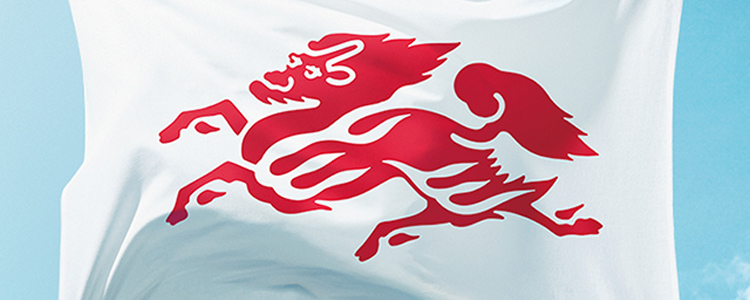 The completion of strategic initiatives to restructure and revitalize Kirin Group, including sales of unprofitable businesses and bolstering profitability across the board, set the stage for a new round of growth under Kirin Group Vision 2027 (KV2027). The key objective outlined in KV2027 is to resolve social issues to achieve sustainable growth and become a global leader in CSV. In addition to the two core businesses—the Food & Beverage Business and the Pharmaceuticals Business—we have been establishing and fostering the Health Science Business to turn it into another core of the Group.
2019

Kirin Group defines CSV Purpose.

We define our CSV Purpose as a guiding principle to achieve sustainable growth and create value together with people across society.

2019 Health Science

Make a capital and business alliance with FANCL Corporation.

We enter into alliance with FANCL, which complements our capabilities in the Health Science domain.