With a history spanning more than a century, the Kirin Group has established a globally unique business portfolio composed of three core businesses—alcoholic beverages, non-alcoholic beverages, and pharmaceuticals and bio-chemicals. Today, the Kirin Group's global operations cover Japan and the rest of Asia, Oceania, the United States, and Europe. The number of Group companies has reached 192 and the percentage of employees outside of Japan is approximately 46%. By creatively and flexibly leveraging the diversity of its businesses, operating regions, and employees, the Kirin Group is driving innovations worldwide while continuing to take on the challenge of creating new value.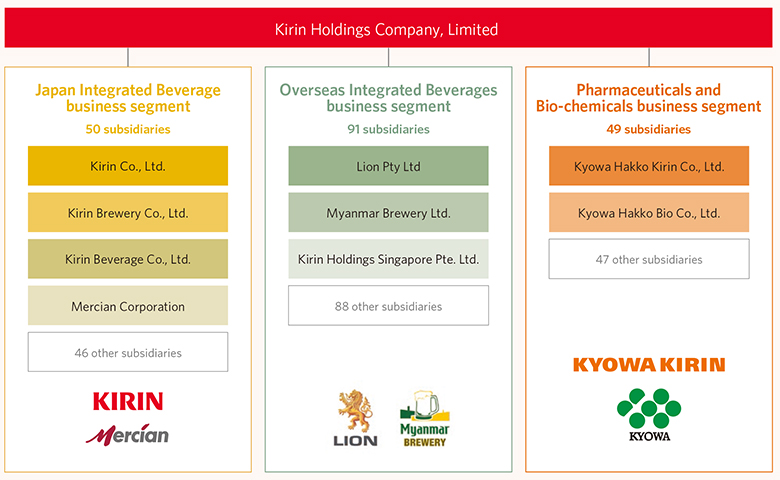 Note: The Other business segment includes Koiwai Dairy Products Co., Ltd., and one other company.
Operational scale and profitability of operating companies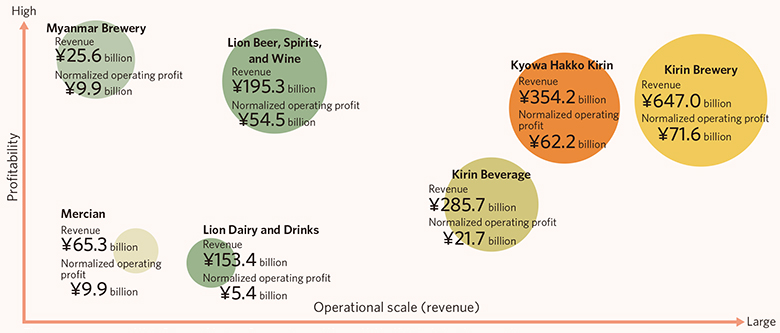 The revenue amounts of Kirin Brewery, Mercian Corporation, and Kyowa Hakko Kirin include sales tax on liquor.