KIRIN'S GROWTH STRATEGIES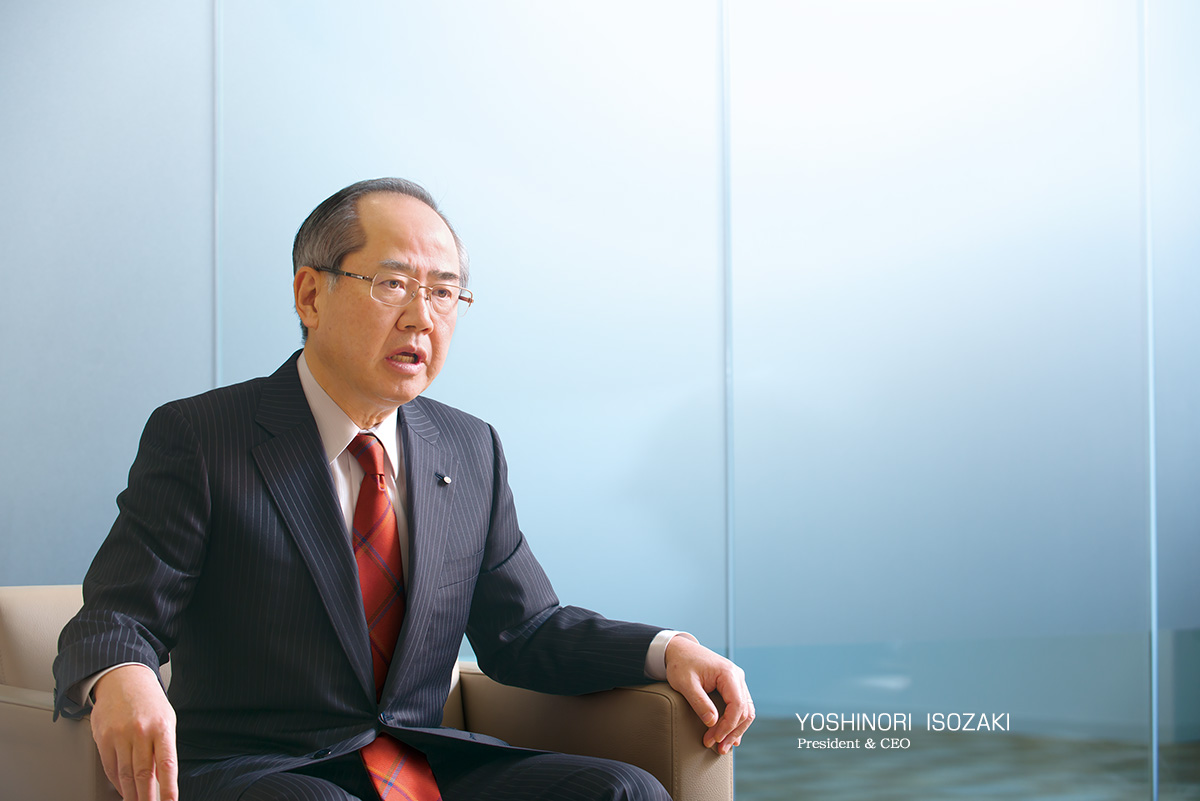 The Kirin Group sincerely faces its challenges and is addressing those challenges in accordance with new strategies for achieving sustained enhancement of corporate value. In this section, Kirin Holdings President & CEO Yoshinori Isozaki provides frank replies to tough questions and clarifies the steps that the Group is taking to return to a growth track.
Interview with the President & CEO
Q

Beginning with fiscal 2013, operating income declined for two consecutive years, and, looking back over the 10-year period from fiscal 2004, growth in profits has not kept pace with growth in sales. That was the situation when you became president & CEO of Kirin Holdings in March 2015. What is your view of the challenges faced by the Group?

A

There were problems with the efficient allocation of our management resources and with our ability to respond to downturns in the business environment. I believe that we could have done more to leverage our competitive edge in the ability to create value.
Q

Given the understanding of the issues that you described, what reforms did the Kirin Group implement in fiscal 2015, and what results were achieved? Also, what challenges remain to be addressed?

A

Through selective investment, we were able to put a stop to the downward trend in our share of the Japanese beer market, which had continued to decline for five years. In addition, we were able to further increase our share in the functional products category, which is expected to record strong growth over the medium to long term. At the same time, we began to implement rigorous structural reforms at Brasil Kirin.
Q

In industrially developed countries, such as Japan and Australia, the markets are mature and the integrated beverages businesses have reached peaks. How will the Kirin Group achieve sustained growth in this type of market environment? What will be the Group's growth drivers?

A

We will achieve sustained growth by continuing to focus our investment on our core brands and by expanding added value to meet diversifying needs.
Q

What is the rationale for the fact that the Kirin Group's operations extend beyond alcoholic beverages and non-alcoholic beverages to include the Pharmaceuticals and Bio-chemicals Business? Also, what level of growth potential do you see in the Pharmaceuticals and Bio-chemicals Business, and what type of strategy will be followed to ensure its sustained growth in the future?

A

The Pharmaceuticals and Bio-chemicals Business, which is one of the Kirin Group's core businesses, leverages its ability to create value to address diverse medical needs, and I expect to see strong growth in this business. Moving forward, we will expand R&D investment and work to maximize growth potential over the medium to long term.
Q

It seems that initiatives to strengthen the profit base in the Japanese beer business and the Pharmaceuticals and Bio-chemicals Business are making favorable progress. However, what measures will the Group take for low-profit businesses, such as Brasil Kirin and Kirin Beverage?

A

Over the period covered by 2016 MTBP, we will definitely resolve the issue of low-profit businesses by accelerating cost structure reforms and implementing selective, focused investment in high-value fields.
Q

What do you think is necessary for the Kirin Group to enhance its corporate value over the medium to long term? Also, would you describe the Group's fundamental approach to increasing shareholder value?

A

Sustained enhancement of corporate value will result from the ongoing provision of added value that addresses social issues, the continual strengthening of the foundations for the provision of that added value, and the generation of Group synergies. We will also focus on raising shareholder value, including stock price appreciation. To that end, we will continue to give priority to enhancing shareholders' returns and will strive to steadily meet the quantitative targets set out in 2016 MTBP.
Career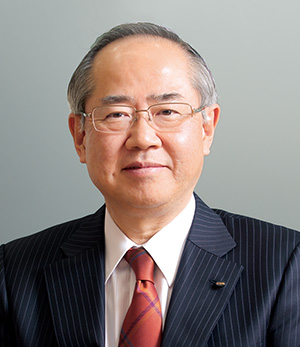 President & CEO of Kirin Holdings
I joined Kirin Brewery in 1977. Working principally in the Corporate Planning Department, I gained experience in Japanese beer business branches and in business development units, both in Japan and in Los Angeles. I studied at the Cornell University School of Hotel Administration and worked in the Kirin Group's hotel business. I also worked in PR at Kirin and served as vice president of San Miguel Corporation, in the Philippines. I became a managing director of Kirin Holdings in 2010, and in 2012, I was appointed as president & CEO of Kirin Brewery. In 2013, I became president & CEO of Kirin Company, and I was subsequently appointed as president & CEO of Kirin Holdings in March 2015.