Long-Term Management Vision and Medium-Term Business Plan
The Kirin Group has formulated the Kirin Group 2016-2018 Medium-Term Business Plan (2016 MTBP),a plan that aims to restructure and revitalize Kirin, groupwide. Preceding the formulation of 2016 MTBP,the Kirin Group adopted the New Kirin Group Vision 2021 (New KV2021), its long-term management vision newly developed from the KV2021 long-term management vision in order to redefine the 2021 Vision and strategic framework for value creation.
Corporate philosophy
The Kirin Group—Focused on people, nature and craftsmanship to redefine the joy of food and well-being
2021Vision
Co-achieve sustainable growth with our societies by realizing value creation, addressing social issues and understanding consumer expectations via the core businesses* of the Kirin Group
*

Alcoholic beverages, non-alcoholic beverages, and pharmaceuticals and bio-chemicals
Outcomes
Creation of Economic Value and Social Value
Strategic framework (= Kirin Group's unique CSV)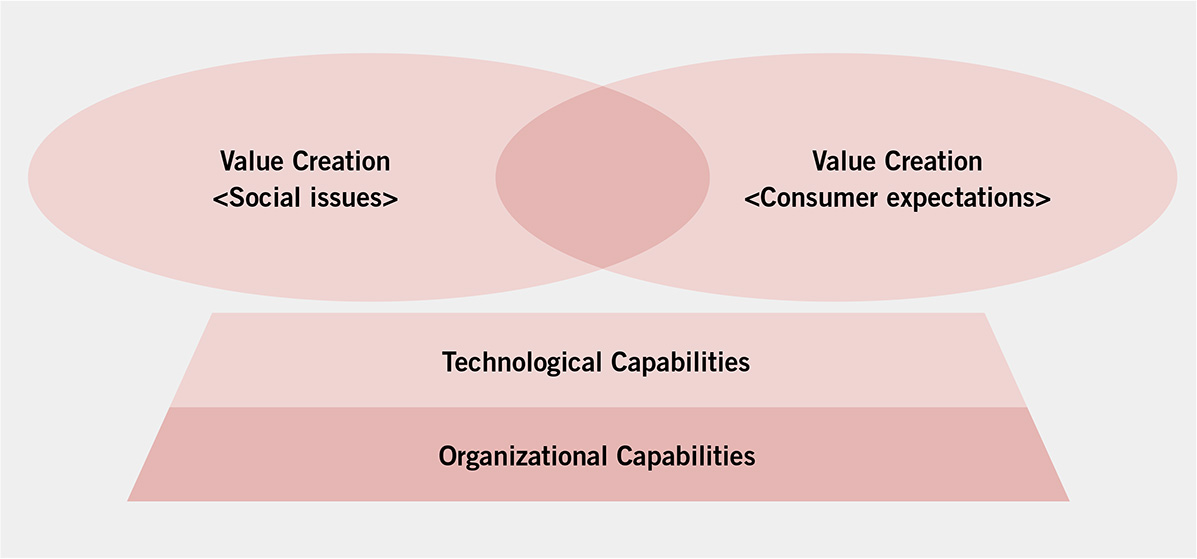 "One Kirin" Values
"Passion and Integrity"